The Children's Place at the Plaza Board of Directors plays a critical role at the Center. Although not involved in its day-to-day operation, the Board is responsible for developing policies and budgets and coordinating events that support the Center's mission.
The Board currently comprises nine members whose work is organized into the following committees: Personnel, Finance, Parents, Program, and Marketing.
If you are interested in joining the Board or volunteering for a Board project, please contact board@cpattheplaza.org.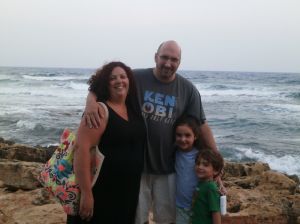 Marina Marcou-O'Malley | Board Chair
Marina is the Policy Director for the Alliance for Quality Education. She joined the organization in late May 2008. As a former pre-school and elementary school teacher, as well as an adjunct lecturer at the University at Albany, Marina has seen how education policy affects students' lives and future. She affirmed her belief in access, equity, and adequacy of educational resources during her years at the University at Albany. Marina holds a Bachelors in Early Childhood Education, a Masters in Communication, and is ABD (All But Dissertation) in Sociology and Political Communication joint PhD program.  She and her husband Bryan are the parents of two children, Maria and Niko, who have both graduated from Children's Place at the Plaza.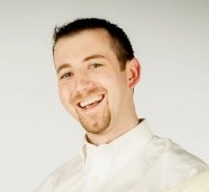 Edwin C. Anker IV, AIA |Board Vice Chair
Professionally, Ed is a licensed architect in the State of New York and is currently a Senior Associate at CSArch Architecture | Engineering | Construction Management.  For the past 14 years, Ed has been involved in the design and construction of numerous educational facilities, housing projects, YMCA facilities, and community planning projects.
Ed is also one of the founding officers of the Albany Barn. Albany Barn, Inc. is a private non-profit 501(c)3 organization dedicated to creating a permanent, sustainable, creative arts incubator and community art center in the City of Albany. His contributions range widely from visioning and strategy to the day-to-day administration of a growing non-profit. Ed's broad talents, experience, and his ability as a craftsman/designer, have been critical to Albany Barn's ongoing successes.
Ed has served his profession as an Executive Board Member and Secretary of the American Institute of Architects Eastern New York Chapter. In 2011 and again in 2012 Ed took on the challenge and opportunity to be the Chairman of the Capital Region Canstruction event at the NYS Museum. Canstruction is a charity committed to ending hunger. This design/build competition challenges architect and engineering teams to use thousands of cans of food to create colossal and amazing structures. The food is then donated to the local food pantries. Continuing his commitment to the Capital District Community, Ed has served on the Board of Managers for the Albany YMCA as the Facilities Committee Chair and as a member of the Capital District YMCA Facilities Committee.

Ed currently resides in the Town of Wynantskill with his wife Liz, their daughter Evelyn and their dog Higgins. He spends his free time designing and constructing renovations to their 1940's Cape Cod home and working in the gardens with his family. Ed loves to ski in the winter time and is also an avid fly fisherman and kayaker.
Gordon Deane
Gordon is President of the National Organization of Legal Services Workers, UAW Local 2320. He joined the Board of Directors at Pierce Hall in September 1998 and became Treasurer a year later. Although his son Christopher graduated from Pierce Hall in 2002, Gordon remains committed to the center by serving on the Finance Committee.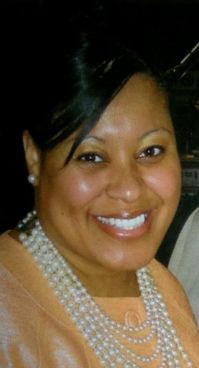 Tracey Johnson |Board Co-Secratary
As an avid reader, Tracey Johnson's love for communication proved to be a natural fit for her as an educator. She has served as an educator for over 24 years. Her service includes contributing to educational publications and research, in addition to serving as an elementary and middle school teacher, an adjunct professor, a Literacy Coordinator and Staff Developer, a Language Arts Coordinator and a Reading First Coach. Currently, she contributes to the development and implementation of policy and regulations for the students of New York State while serving at the New York State Education Department in the Office of Postsecondary Access, Support and Success. While education is her passion, it is the love of her family that transcends all things. Tracey's daughter, Quianna recently graduated from college with a B.S. degree in Legal Studies and her three year old son, fondly known as Dr. Solomon, are both the pride and joy to her and her husband, Sheldon.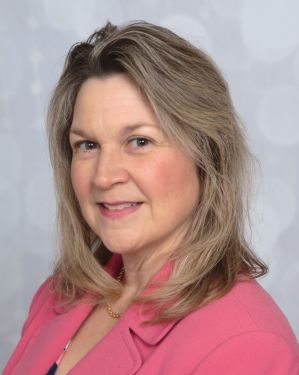 Wendy Dury-Samson
Wendy is a former High School English teacher now working at the NYS Department of Education.  She has been with the department for nine years, and is currently an Associate in Instructional Services (English Language Arts).   She is originally from the Binghamton, NY area and settled in the Capital Region after attending the University of Albany.  She originally joined the Board for the SED site about 4 years ago, as her daughter has attended the Summer Camp program in the past.  Wendy lives with her husband, Dan; 7th grade daughter, Nora; three cats and a number of foster cats and kittens at any given time.   
Chrys Cholakis|Board Treasurer
Vanessa Bongiorno |Board Co-Secretary
Jordine Jones
Justin Berhaupt
Brielyn Smith